Fans of college baseball will always argue over who the best players are. And for good reason. If the 2014 season was any indication, fans of the college game are in for a treat come spring 2015.
Pitchers will always take center stage, but everyone knows there is a whole team taking the field. While they are most certainly stars on the field, the best players are also leaders of their teams. Every division winner has examples of outstanding plays and players. But there are always a handful of kids that stand out from the crowd.
Here are five of the most exciting college baseball players to watch in the upcoming season: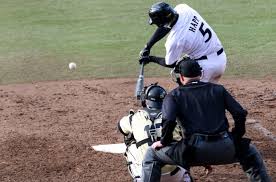 1. Ian Happ – University of Cincinnati – 2B
Happ is officially listed at second base, but his all-around skills in the game have the scouts drooling. The kid is fast. Fast in the field, fast on the bases and fast with the bat. He has been known to cover center field with his speed as well as rack up the stolen base count. His stats tell the story. As a freshman, he hit .322/.451/.483 with almost the same numbers as a sophomore, .322/.443/.497. A threat at bat and running the bases, his performance is impressive. The switch hitter has speed and power which will only improve with experience.
2. Carson Fulmer – Vanderbilt University – RHP
At only 5'11" Fulmer has something to prove as a starting pitcher. His 98 mph fastball helps make his point. Calm and calculating, Carson is a master at dialing up the perfect pitch for the situation. He doesn't get ruffled in pressure situations. And it doesn't get any more intense than the College World Series. After a less than impressive outing against Texas, he pulled it together on short rest to pitch the biggest game of his life helping Vanderbilt take the Series. Athletic and eager to work on his mechanics, Fulmer's command of his pitching is only going to improve. His curve ball and slider are the bane of his division rivals.
3. Nathan Kirby – University of Virginia – LHP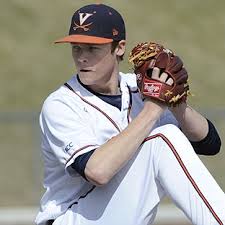 This exciting southpaw gets better with every performance. After a lackluster freshman year, Kirby settled down and gained control. His curveball is above average, and his changeup is also solid. He's the ideal size at 6'3" and 190 lbs. When he is on, Kirby can be unhittable. Just ask Pitt. He struck out 18 Panthers on his way to a no-hitter against them on April 18th.
4. Michael Matuella – Duke – RHP
Matuella stands at 6'6" and is 225 lbs. of force. His fastball averages 95 mph and tops out at 97. He has a wicked curveball and impressive slider, and his decent changeup is steadily improving. His four-pitch repertoire makes him a top draft prospect, and he has the pitching stats to back up the interest. He ended his 2014 regular season with a 2.78 ERA, 0.94 WHIP and 69 K/15 BB over 58.1 innings. Oh, and he only allowed 1 home run. Ridiculous.
5. Alex Bregman – LSU – SS, C
Bregman has a swing that Hollywood makes movies about. That's because Alex worked and worked, and worked some more on his swing. Hundreds of hours of muscle memory and repetition make this hitter a force with which to be reckoned. His work ethic is intense, and his determination has made him a leader on the Tigers or whatever summer team he is batting for. After breaking his finger a couple of years ago, Bregman is out to prove the injury irrelevant. His fierce tenacity makes him one of the most exciting young players in the game.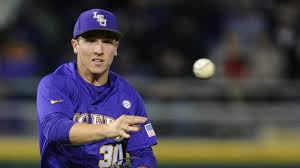 Summary
Article Name
5 College Baseball Players to Watch in 2015
Description
College baseball players come in all shapes and sizes. But the best of the best all have the same traits. Of course their stats are way above average. But they are so much more than just examples of stellar batting and pitching. Much more than just numbers on a conference or divisional stat sheet. They are leaders. They are determined. They have heart. And they want to win. Keep an eye on these players. Because of them, college baseball is shaping up to have one exciting season.
Author