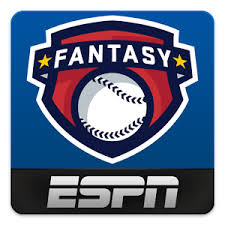 We are more than halfway through the 2014 baseball season and there's been a ton of surprises. Who would have thought that Jose Altuve would be the number one ranked player? Who could have predicted that Jose Reyes would rank out of the top 75 halfway through the season? Let's take a look at the top five fantasy players per ESPN rankings as of 7/22/2014.
1) Jose Altuve
The 5'5", 174 pound spa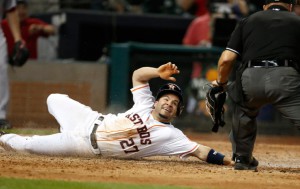 rk plug is the number one fantasy player. That is not a misprint. The little man is batting .336 with 3 home runs, 31 RBI, 41 stolen bases, 51 runs and an on base percentage of .373. He has only struck out 34 times and has 23 walks through 402 at bats. He is first in the American League in batting average and steals. Now, let's see a raise of hands as to who picked Altuve with their first round selection. Anyone? Bueller?
Altuve's production could be even more amazing if he batted in a lineup that is halfway decent. As long as he keeps getting on base, he'll remain a superstar because he's so quick and opportunistic on the base paths.
2) Mike Trout
The 22 year old All-Star Game MVP is batting .310 and slugging .605 with 23 long balls, 74 RBI, 69 runs, 10 steals and 54 walks in 365 at bats. He is the American League leader in OPS at 1.002 and ranks in the top five in slugging percentage, walks, runs, RBI and homers. Simply put, the sport has never seen such a superstar. Trout is on pace for one of the greatest fantasy seasons in the history of sports thanks to a loaded Angels roster that offers him lineup protection in the form of Albert Pujols and Josh Hamilton.
3) Felix Hernandez
The King has a 2.02 ERA, 163 strikeouts, a .90 WHIP and an 11-2 record through 21 starts. Both his ERA and WHIP are well below his career averages of 3.11 and 1.18, respectively. Of particular note is his win total. The Mariners are finally good and might even make the playoffs. This will likely be the first year that Felix hits the 20 win mark. The closest he has come was 19 wins in 2009. It is hard to believe that the 9 year veteran has never broken the 20 win threshold, considering his remarkable abilities. The inning eater will likely remain the game's top pitcher for the rest of the season.
4) Andrew McCutchen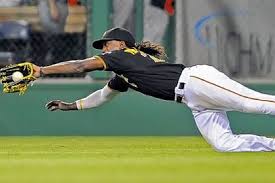 McCutchen is Mr. Reliable once again in 2014. The five tool superstar is batting .322 with 17 long balls, 62 RBI, 16 steals and 58 runs across 370 at bats. His on base percentage is a robust .419 and he is slugging a healthy .562. McCutchen is first in the National League with 61 walks. There is absolutely no weakness in his game. He is one of the most consistent superstars in all of sports. If he played in the American League with a better surrounding lineup, he would be ranked either first or second. If the Pirates add more protection to their lineup to force opposing pitchers to give McCutchen better pitches to hit, he'll keep on pounding the ball throughout the second half.
5) Michael Brantley
Along with Joe Altuve, Michael Brantley has been the surprise of the season. He is hitting an amazing .328 compared to his career average of .285. His 2014 OBP is .388 compared to a career average of .339. His slugging percentage is also uncharacteristically high at .523 versus a career average of .404. The young lefty has 15 homers and 63 RBI. His unbelievable pace probably won't continue in the second half of the season, though stranger things have happened. It is quite remarkable that he was considered an afterthought with limited potential only a year ago when he batted .284 with a mere 10 long balls.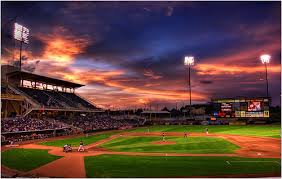 Summary
Article Name
Top Five Fantasy Baseball Players of 2014
Description
While the first half of the baseball season has been quite unpredictable, look for conventional logic to prevail in the second half. Plenty of baseball's big name superstars will rebound with spectacular second halves and you can ride their success to victory. Remember to buy low, sell high and always make moves with your league's specific scoring format in mind.
Author